D2 Ingredients Liquid Smoke Flavorings
D2 Ingredients offers a comprehensive line of Liquid Smoke flavoring products for use in numerous food processing and preparation applications.  In addition to being a distributor & further processor of Liquid Smoke flavoring products, our knowledgeable and experienced team can assist you with a customized product best suited for your needs.  Whether it be color, taste or other characteristics that you seek, allow one of our experts to help you select the most ideal product for achieving your goals.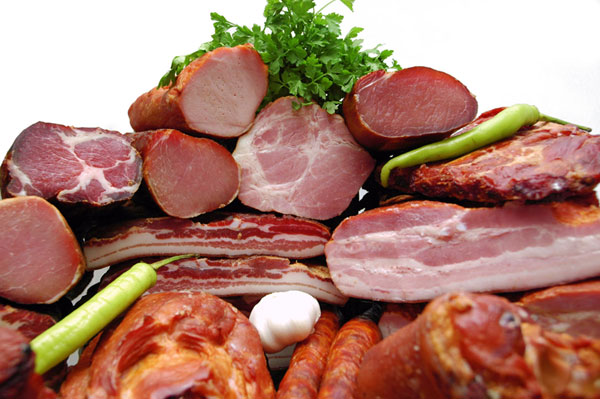 For centuries, smoke has been used with meat for preservation, color addition and flavor impacting purposes.  D2 liquid smoke flavorings provide the same benefits as traditional smoke applications.  In addition, it simplifies your production process, provides a safe working environment, and reduces clean up related to traditional smoke operations.
Components of smoke
Flavor, color, texture and preservation benefits are derived from the different components of liquid smoke flavorings. Phenols are primarily responsible for flavor.  Acidity levels also effect flavor, color and texture.  Carbonyls impact preservation levels, as well as color and texture. D2 liquid smoke flavorings are manufactured from natural raw materials, and our products comply with USDA regulations.
D2 liquid smoke flavoring core products are made up of our smoke condensates.  These smoke condensates are used for coloring and flavoring in a variety of meat applications including sausages and hams, and non-meat applications including cheese, sauces and pet food products.  If you are uncertain of which product is best for your application, we will help you choose the ideal liquid smoke flavoring to suit your needs.

Tumbling:  Add liquid smoke flavoring to your meat and brine in a tumbler.

Atomization:  With compressed air, use liquid smoke flavoring to create a cloud or fog in your smoke chamber.

Drenching:  Dip your products in a bath of liquid smoke flavoring for a short period of time.

Spraying:  Liquid smoke flavoring can be sprayed on your products.

Injection:  Liquid smoke flavoring can be directly incorporated into the meat.
D2 Browning Products can be used in many applications to improve color of finished products. Color can be added to poultry, fish and seafood products, as well as other applications within the bakery industry.
Liquid smoke products for browning purposes can range from high flavor to little or no flavor.  Low flavor products are ideal when browning is desired with no impact from smoke flavor.  These products are manufactured in the same manner as our smoke condensates, however patented extractions make it possible to separate the phenolic flavor component completely out of the smoke. The final product maintains its ability to add browning color to foods without the smoke flavor. Our experts will help you select the right browning product for your application.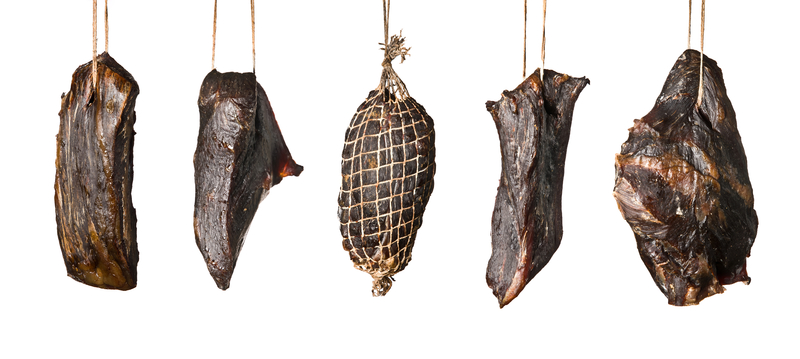 D2 Antimicrobial Products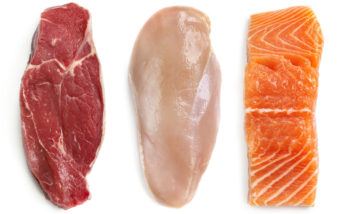 Liquid smoke products can be used to extend the shelf life of meat, poultry and fish by inhibiting the growth of microorganisms.  This characteristic can be extremely beneficial with respect to extending product shelf life and reducing product loss due to spoilage.
Similar to the browning products, D2 antibacterial smokes can be processed to remove phenols, thus reducing or eliminating flavor, if desired. These shelf life extending smokes are typically applied to the product externally, and they can be applied to all types of food products. They can be applied before or after heat treatment, depending on the product, and they are effective in food products with a pH range of 2 to 7.5. As a natural anti-microbial, smoke condensates help prolong shelf life by retarding fat rancidity and bacterial growth.
D2 Smoke Powders and Smoke Oils
For applications where a smoke flavor is desired, however it needs to be in a specific form for blending into products, D2 Ingredients has additional solutions for achieving the smoke flavor you desire.
D2 Smoke Flavor products can be used in a variety of applications and products, including processed meats, spice blends, marinades, soups, vegetarian products and sauces. These smoke flavors can be in powder form with liquid smoke condensate coated onto a powder carrier such as maltodextrin, or they can be dissolved in vegetable oil for incorporating into food products. In addition to our standard products, D2 Ingredients can also offer customer specific solutions. Our knowledgeable and experienced team can assist you with finding that unique smoke flavor profile that is required for your products.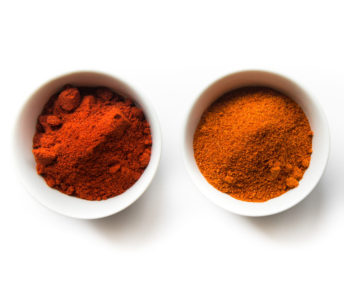 D2 Smoke is available in many packaging options to accommodate your storage availability and usage levels.