Spice Blends, Ingredients, & Commodities
Spice Blends & Ingredients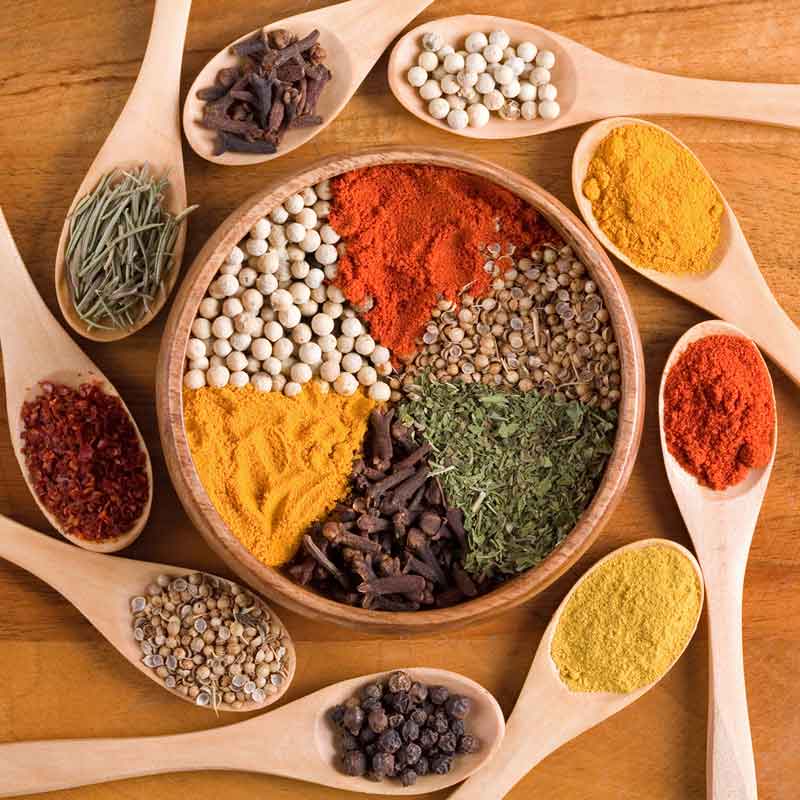 D2 Ingredients can offer you flexibility when it comes to sourcing raw spices or ready to use blends that are simply added to your products or recipes.  The flexibility of our products and services may also help your operation with lower than typical minimum quantity volumes as well as smaller or size specific packaging for batch production.  It is our goal to provide a product and service that minimizes both production prep time and overall product waste.
Standard Spice Offerings
Sausage Seasonings
Dry Rubs
Liquid Marinades
Batter, Breading, & Coatings
Whole / Ground Spices
Customized Blending and Co-Packing Services
Being a manufacturer of various food ingredient products, D2 Ingredients is able to secure excellent pricing on many standard commodity items used in the manufacturing of processed foods and meats.  Whether you are producing many products requiring multiple bulk commodities or you are simply looking for a single product, please allow D2 the opportunity to supply you with the products that you require.
Corn Syrup
Corn Syrup Solids
Dextrose
Emulsifiers
Fiber
Flavoring & Extracts
Functional Proteins
Gums
Lecithin
Maltodextrin
Mustard
Phosphates
Salt
Soy Products
Specialty Sugars
Spices
Starches
Stevia
Sugars
Tapioca Pregel